Backing Up Using the Backup Database Command
Using the Backup Database command within the program allows you to backup a duplicate copy of the database. You can restore this database in case of computer failure or to revert back to a previous database in case of an error in your current database. It is recommended that you make current backup databases anytime you modify information.
Note: Only users with Admin privileges can backup and restore a database. For more information on setting up Admin privileges, see "Setting up Users and Passwords."
Click on the Tools menu in the upper left hand corner of the screen and select Backup Database.
A Save In dialog box appears. Choose a destination you would like to save the backup database to.
A default name of backup (with the current date).db is given. Change the name of the backup if you wish and leave the .db extension.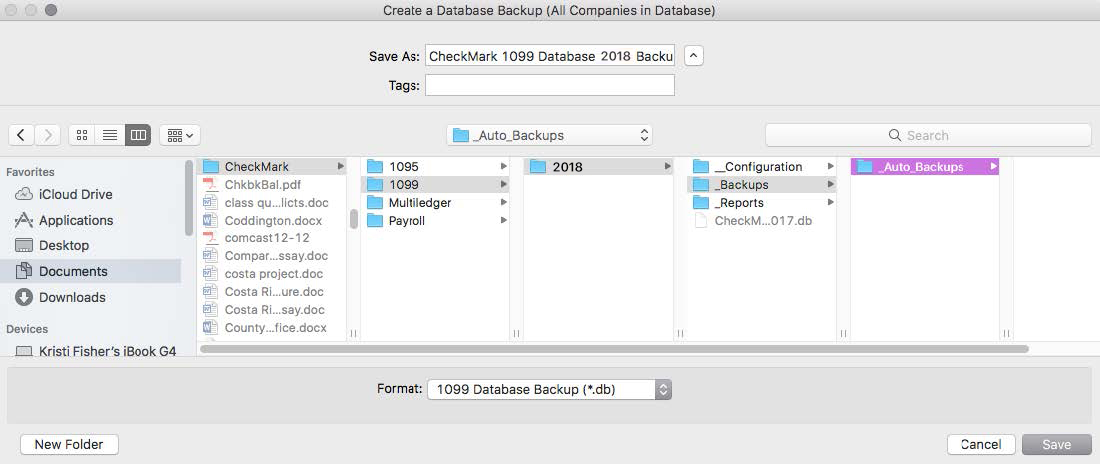 Click Save.
---
Related Articles
How to Restore Database Using the Restore Database Command in CheckMark 1099 software