Restoring Database using Restore Database Command
How to Restore Database? In case of computer failure, corruption, or if you made a mistake and would like to revert back to a previous database, the Restore Database command will open any previous backups you have saved.
Click on the Tools menu in the upper left-hand corner of the screen and select Restore Database.
A Dialogue box opens. Browse to the location of the Backup Database file.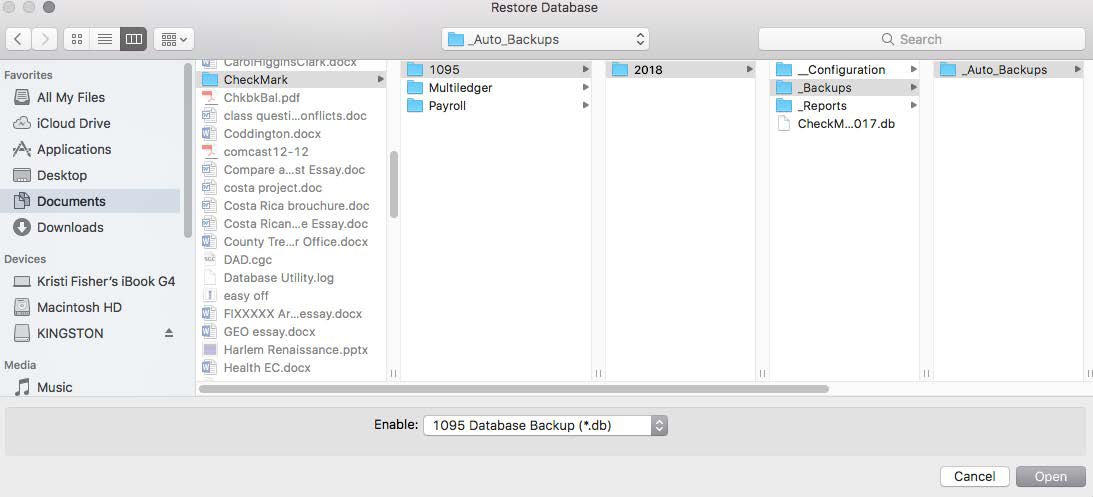 Select the file and click Open.
Important: Restoring a database file will overwrite the existing .db file. Restoring a database file is used in cases of the current file becoming damaged or information being entered incorrectly into the current database. Restoring from a previous database is faster than manually updating the incorrect information.
---
Related
 Articles