Windows
To determine your CPU type in Windows 8 and Windows 10:
1. Open a File Explorer window by pressing Windows Key + E.
2. On the left, right-click This PC.
3. In the context menu, select Properties. The System Properties window opens.
4. In the System Properties window, find your System type, which lists your operating system and CPU type.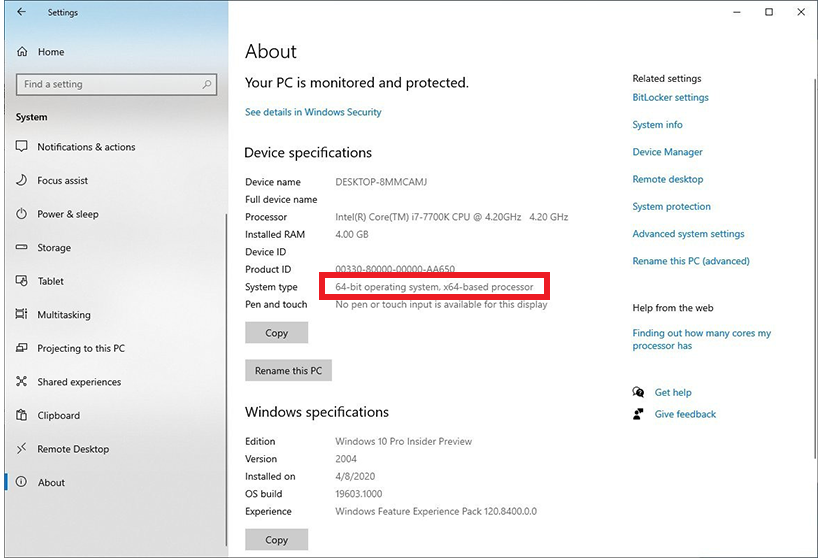 ---
Mac
1. Click on the Apple icon in the menu bar.
2. Select the About This Mac option in the Apple menu.
3. On the About This Mac window, click the More Info
4. Open the Hardware section and find the Processor Name
5. Use the chart below to identify your processor type: