Export Employee Information into CheckMark Forms 1099
CheckMark Payroll allows you to export employee information to CheckMark 1099 application. To learn more about the CheckMark Forms 1099 software, please call our sales department at 800-444-9922 or visit our website at www.checkmark.com.
To export employee information:
Choose Export Employees from the File menu.
Select the employee names you want to export.
To select a consecutive or non-consecutive series of employees, see "Making Selections in a List Box."
If no employee names are highlighted, information for all employees will be exported.
Note: If the recipients to be imported are using different types of 1099 forms, you should create multiple export files for each type of form. Example, one export file for 1099 MISC, one file for 1099 INT, etc.
Click the Export to 1099 button.
A Save As dialog appears.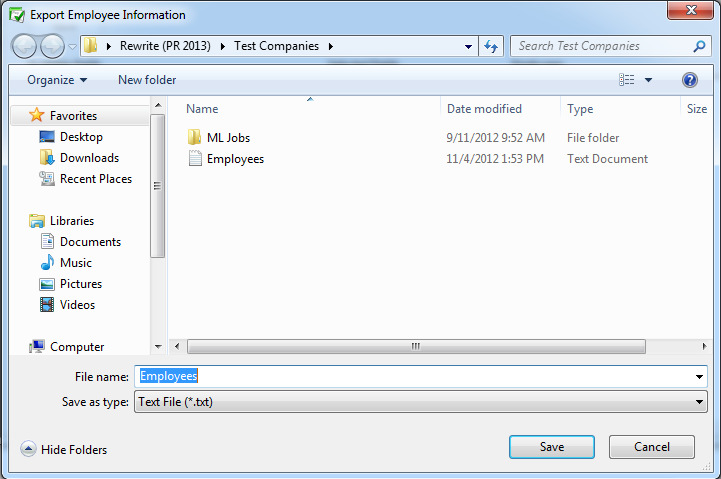 Enter a name for the text file, choose where you want to save the text file, then click Save.
The extension ".txt" is automatically added to the file name
The file is now ready to be imported into the CheckMark Forms 1099 application.
Warning: Exporting employee comments may hae an adverse effect on the generated file if there are tabs or carriage returns within the text of the comments.
Warning: You can export more fields out of CheckMark Payroll than you can import. If you are importing/exporting data between companies, make sure your import and export field lists are the same.