When installing full programs or patches for CheckMark on 64-bit Mac computers, there are error messages you can encounter. Here we will detail how to work around each one.
---
"[Program File] can't be opened because it is from an unidentified developer.
– Click the Apple symbol up in the top left corner of your screen and select "System Preferences"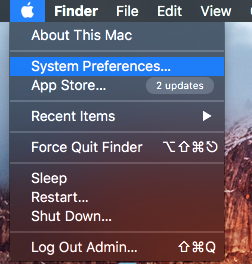 – Click on "Security & Privacy"
– Under the "General" tab, there will be a message at the bottom of the window reading "[Program File] was blocked from opening because it is not from an identified developer"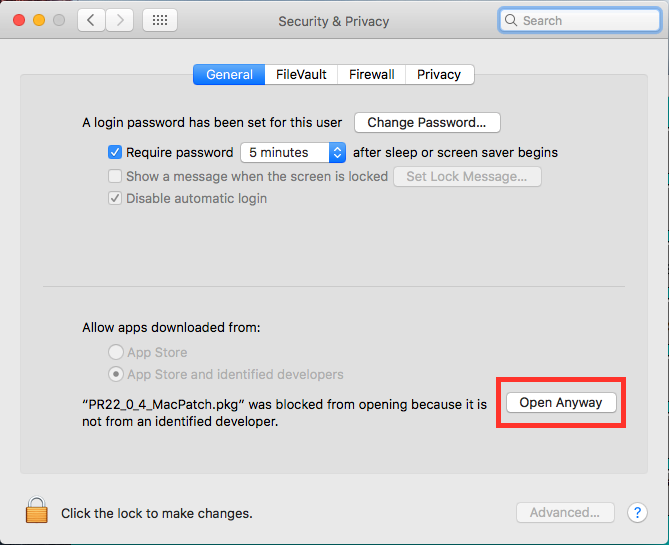 – Click "Open Anyway" and the installer should open as normal and you can proceed through the direction
---
[Program File] can't be opened because Apple cannot check it for malicious software."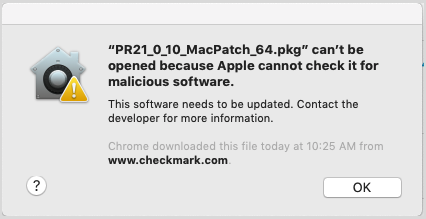 – For this process, we will be working with the .pkg file, NOT the .zip
– Locate the .pkg installer file wherever you downloaded it to, and drag it onto your Desktop if it is not there already
– If your mouse has the ability, right-click on the package file. If you cannot right click, hold the "Control" key, and left click on the icon.
– A drop-down menu will appear. Hover over "Open With" and select "Installer (Default).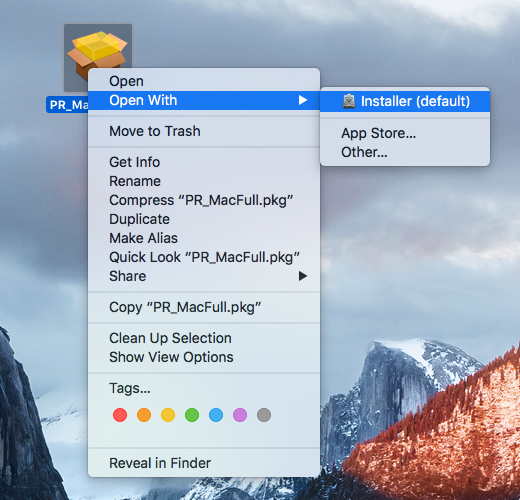 – This time the same error message will show again, however there will now be an "Open" button.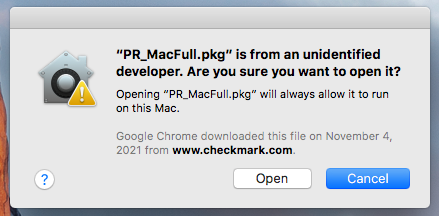 – Click Open, and proceed with your installation as normal!
---
 "Unable to expand", "Unsupported File Format", "Unable to install the patch installer"
– This error message can come in a couple different forms, but each one revolves around the .zip file not being able to be opened/expanded
– Open your internet browser, and navigate to checkmark.com
– Click on the "Products" tab, and "CheckMark Payroll"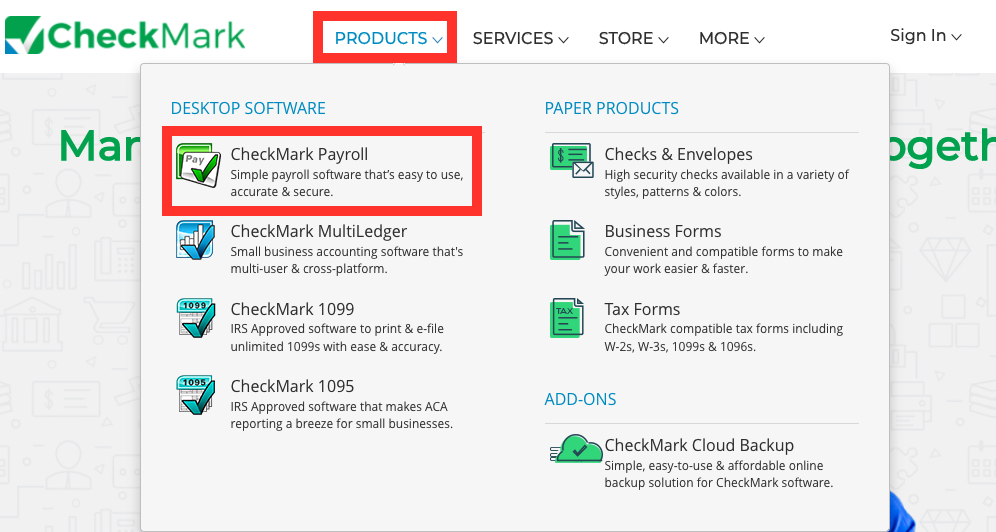 – Scroll down just a little until you see the new toolbar, and click on the tab that says "Downloads"

– Scroll down again till you see the "Payroll 2022 Downloads" box and select the appropriate version

– Download the installer and proceed with the installation as normal!
*Please Note: if this solution results in the same error message, please reach out to CheckMark support at either 970-225-0522 or 970-225-0387
---
"CheckMark Payroll was not found in the default location"
– Give us a call at 970-225-0522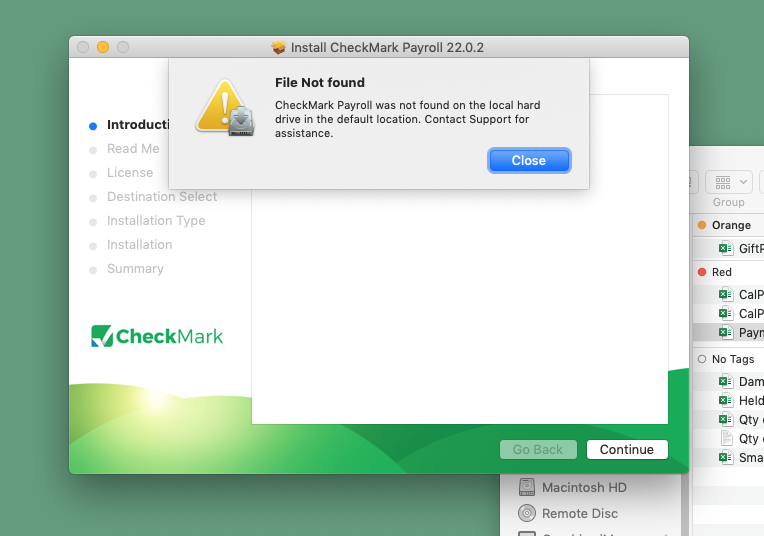 ---
"Installation Failed" *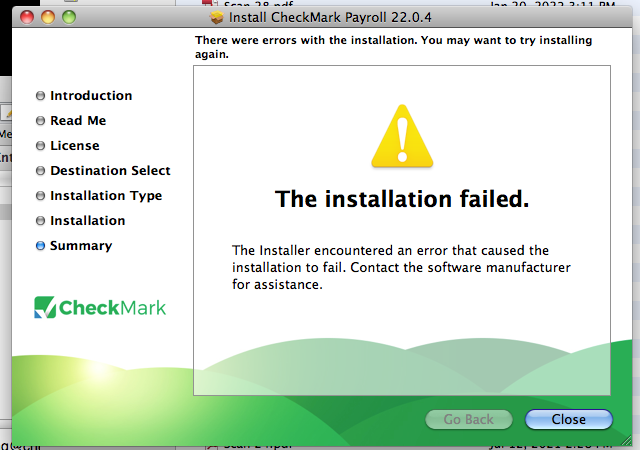 – This error appears at the very end of the installation process
– Click close, and navigate back to your already installed Payroll program
– Up in the top left of your screen, select "CheckMark Payroll" and then "About CheckMark Payroll"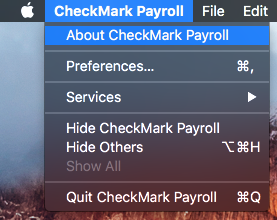 – Verify the program version number provided. It is possible the patch installed correctly, but still said it failed. If the version number stated does not match the most up to date version, give us a call.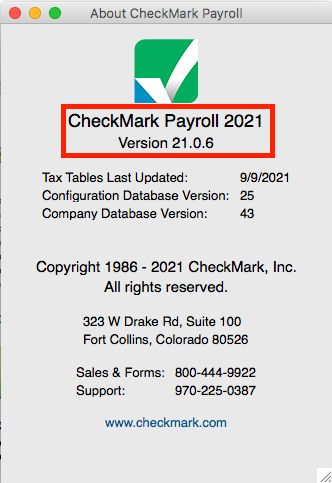 *Please note, if this solution results in the same error message, please reach out to CheckMark support at either 970-225-0522 or 970-225-0387