Working with Accounts Payable Reports
Select the vendor or vendors.
If necessary, scroll the list box to find the name of the vendor you want. You can also use the Find command under the Edit menu to select a specific vendor name from list (for details, see "Using the Find Command with Reports."
You can select a consecutive or non-consecutive series of vendors from the list (see "Making Selections in a Reports List."
If no vendor names are selected (highlighted), all vendors will be reported.
If you have set up codes for your vendors and would like those codes to appear on reports, check the Show Code Field on Reports option on Preferences under the File menu.
Select Accounts Payable, Accounts Payable-Aged or AccountsPayable-Summary Aged from the pull-down menu.
For details, see the previous descriptions of the types of accounts payable reports available.
Change the Cutoff Date if necessary.
When you open the Vendors window, the Cutoff Date is automatically filled in with the current date.
The Cutoff Date determines the last date that will be reported. By changing this date, you can create a report that shows what invoices were outstanding up until an earlier date. For example, if you want a report that shows outstanding payables at the end of last month, change the Cutoff Date to the last day of that month.
Aging Periods
If you are creating an aged accounts payable report (Aged or Summary Aged), do the following. Otherwise, skip this step.
You can specify how MultiLedger will age your payables by editing the following numbers of days:

Double-click an edit box, change the number of days, and press TABto see the date change. (If you don't press TAB after changing anaging period, the aging date will not change. However, the report will reflect the change in the number of days.)
If you do not have zero as your first aging period, there will be no "Current" column on the report.
Click View, Print, or Text File.
Accounts Payable report example: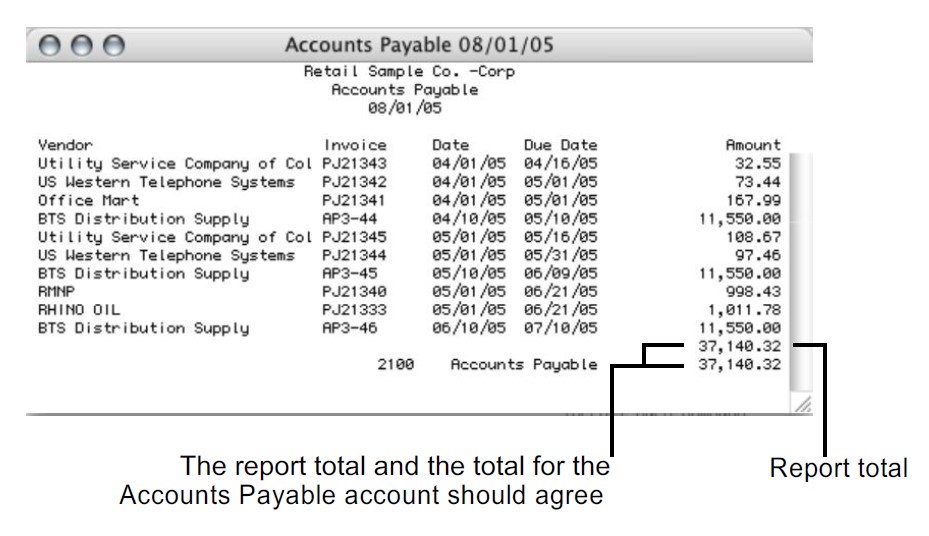 Accounts Payable-Aged report example: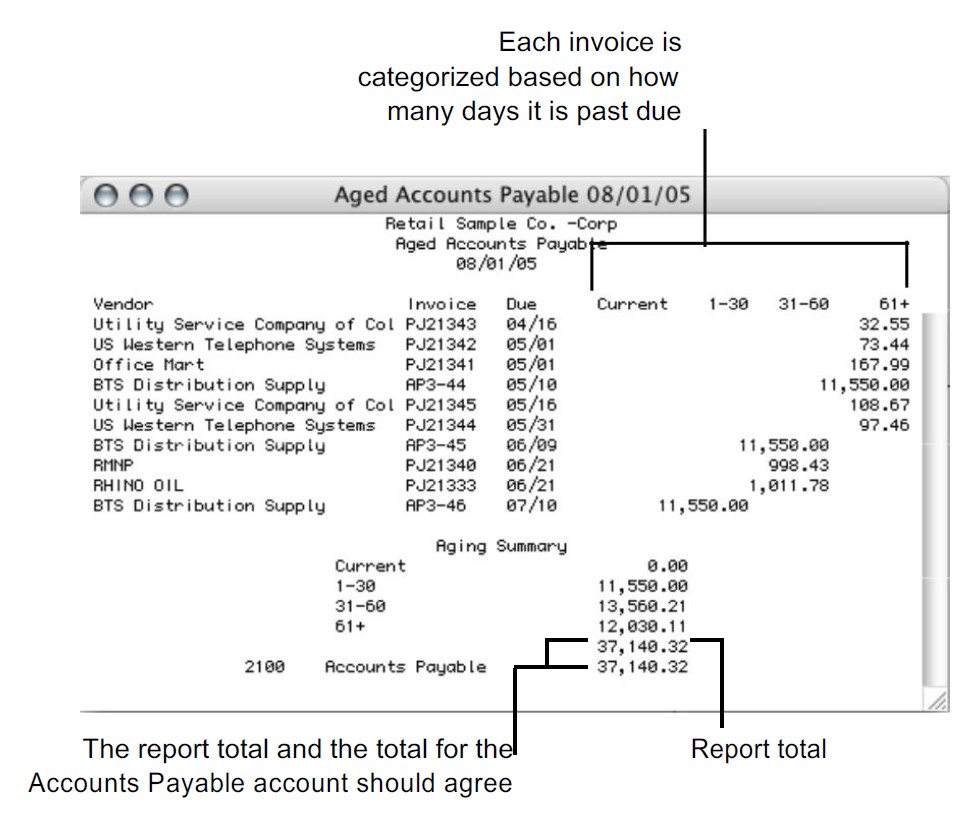 Accounts Payable-Summary Aged report example: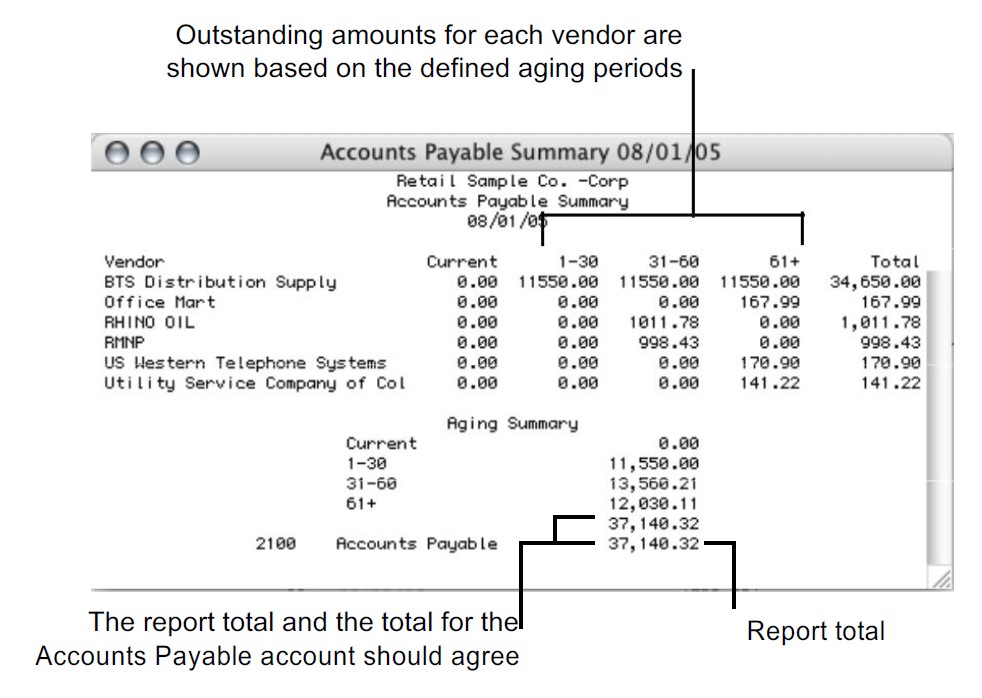 ---
Related Articles
How to Use Reports Window in CheckMark MultiLedger
Customer Reports in CheckMark MultiLedger
How to Create Accounts Receivable Reports
How to Create Customer History Reports
How to Create Customer Information Reports
How to Create Customer Statements
How to Create Vendor History Reports
How to Create Vendor Information Reports
How to Create and Print or E-File 1099 Information
Item Reports in CheckMark MultiLedger