Exporting Recipients from MultiLedger
Open the MultiLedger program, under the File menu select Export…
Select Vendors from the drop-down menu at the top.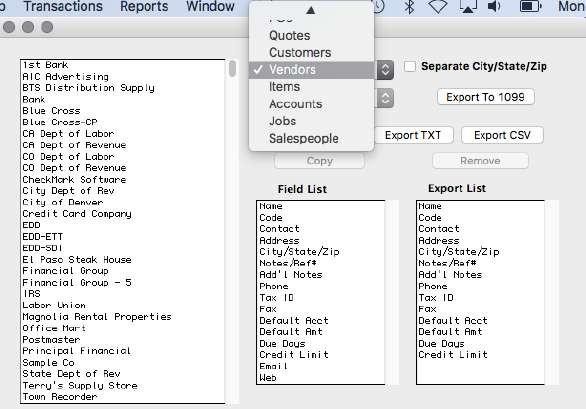 Make sure you select the correct period and click the Export to 1099 button.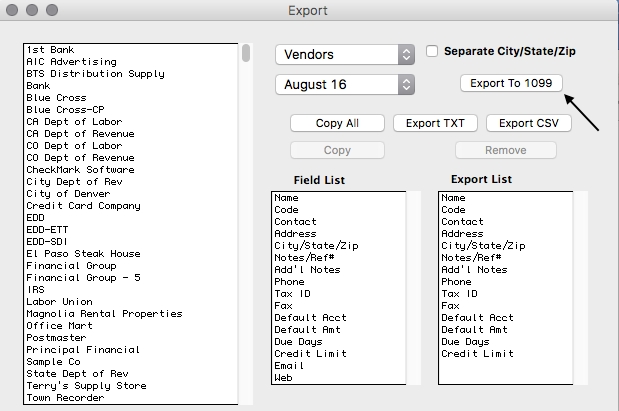 A Save dialogue box appears. In the File name field, give the file a name if needed and choose a location to save the file to, an example would be your desktop.
Click Save.
---
Related
Articles
How to Export Recipients from CheckMark Payroll
How to Export Companies from CheckMark Payroll
How to Import Recipients from CheckMark Payroll and MultiLedger
How to Import a Company from CheckMark Payroll
How to Import Data Using Tab-Delimited Text File in CheckMark 1099 Software